Welcome to Lisbon, a city of explorers, sardines, fado music and delicious Belém pastries! But the capital of Portugal is so much more than that, and here's the list to prove it…
If you are  set on discovering the authentic heart and soul of this beautiful city, here are 25 things you must do when in Lisbon!
---
Go on a ride on Tram 28
This is one of the city's main icons and one of the best ways to discover Lisbon.
Tip: Watch out for pickpockets! The working schedule is from 7:00 AM to 9:25 PM.
---
Walk up to St. George's Castle (Castelo de São Jorge)
Sit on a terrace and enjoy a glass of wine while you admire the city from afar…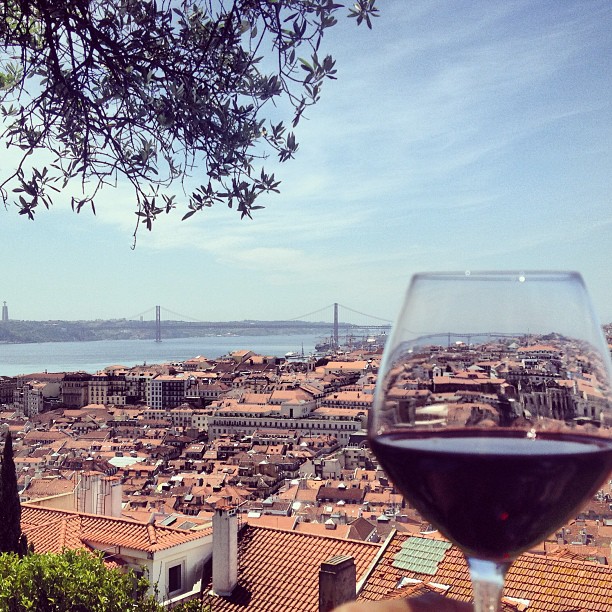 Tip: Besides the St. George's Castle there are other sights you can visit such as the Ribeira Palace. The castle is open from 9:00 AM to 9:00 PM from March until October, and from 9:00 AM to 6:00 PM from November to February.
---
Visit the flea market "Feira da Ladra"
And spend an hour or two hunting for exceptional antiques and second-hand relics.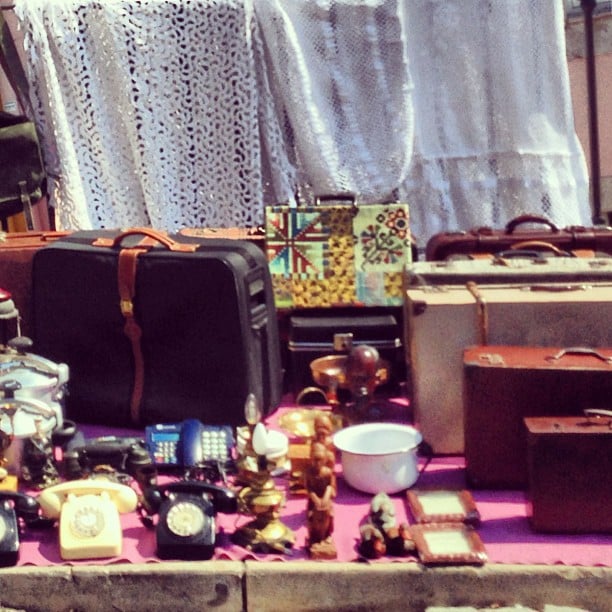 Tip: The "Feira da Ladra" flea market is open on Tuesdays and Saturdays and doesn't have a fixed schedule… But during the summer it's usually open from 6:00 AM until 5:00 PM, while on the winter it opens at 7:00 AM and ends at 3:00 PM.
---
Try the delicious and much appreciated "Pastel de Belém"
The "Cake of Belém" is the most famous pastry in Portugal. We recommend going to the "Fábrica dos Pastéis de Belém" which was founded in 1837.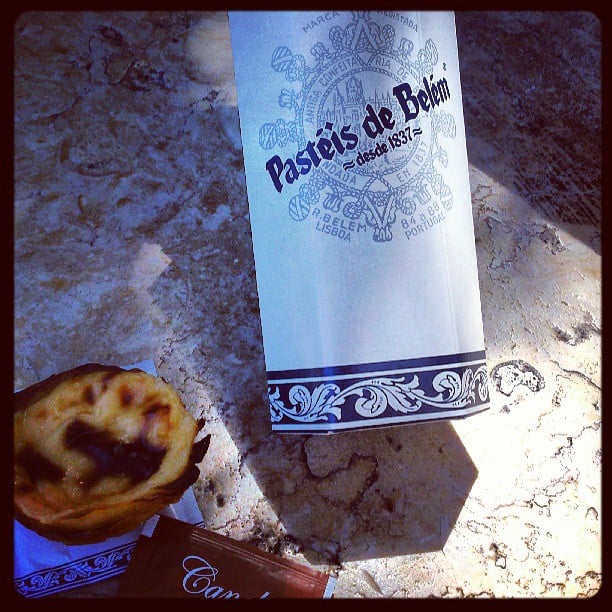 Tip: The vintage "Factory of Belém Cakes" is located on Rua de Belém nº 84. If you're thinking about going with a group of friends, it's possible to book online a table for groups which is a good idea because it's usually full!
---
Take the metro around Lisbon…
You will notice that some of the metro stations are decorated with spectacular authentic underground works of art!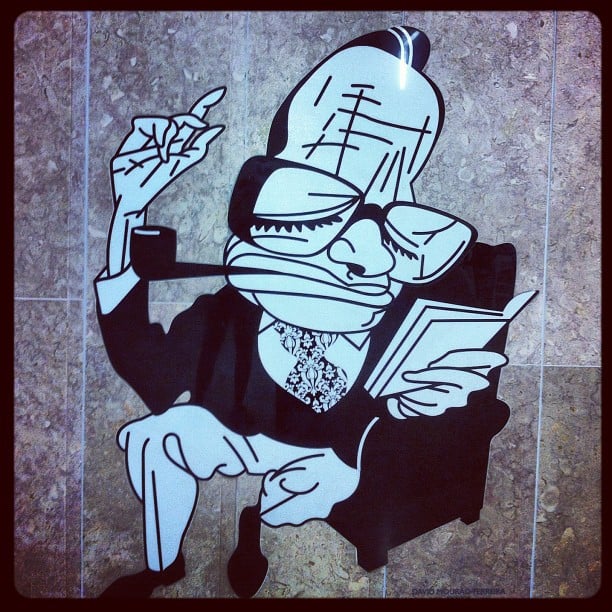 Tip: The metro station of Olaias is considered one of the most beautiful in the world and it's well worth a visit!
---
Sample a dish of salted codfish
It's a star ingredient in Portuguese cuisine. Some say there is a different codfish recipe for every day of the year…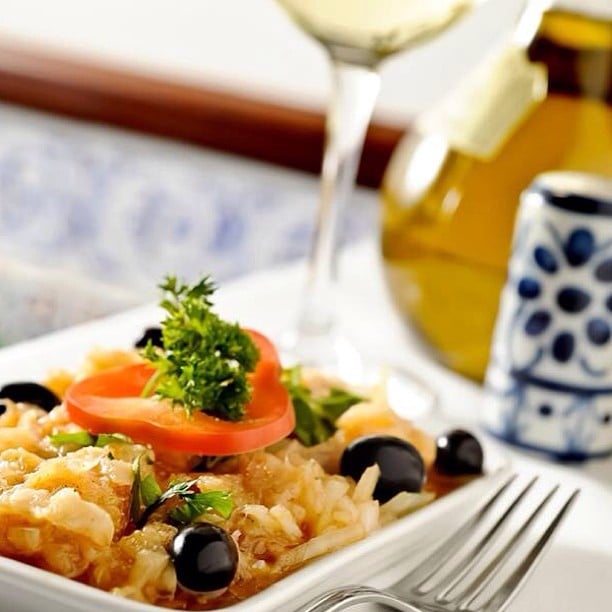 Tip: It might be a good idea to sample more than one dish of codfish. We recommend "bacalhau espiritual" (spiritual codfish) and "bacalhau-à-braz".
---
Try ginginha (cherry liqueur)
And of course, you cannot leave Lisbon before trying this traditional liqueur at the traditional coffee shop "A ginginha do Rossio".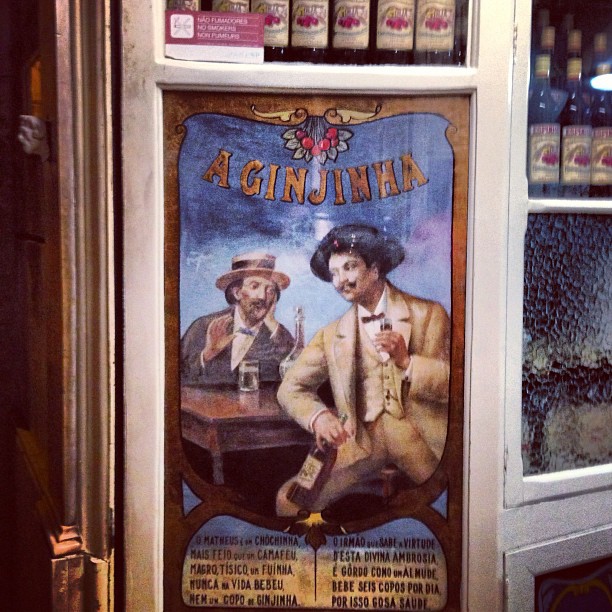 Tip: The coffee shop "Café da Ginginha" is open from 9:00 AM to 10:00 PM, and it's located in the "Largo de São Domingos", in Rossio.
---
Visit the fantastic Gulbenkian Gardens to relax
For a few moments you'll be able to forget the urban rush and you'll enjoy the silence and beauty of this park.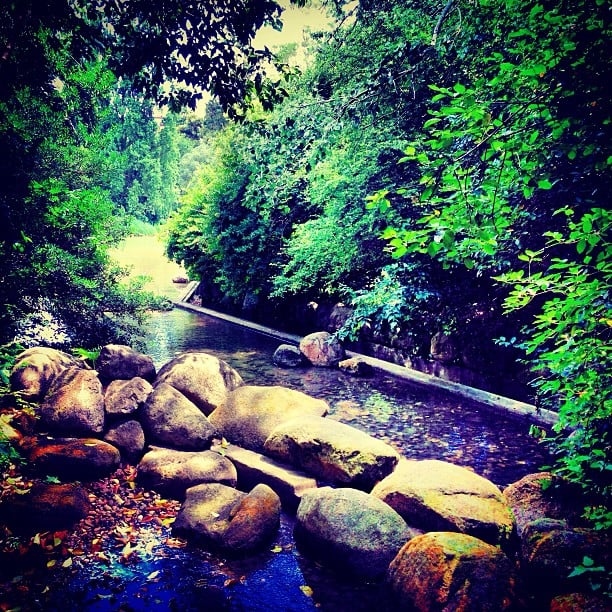 Tip: The entrance is free and the Gulbenkian Gardens are open from sunrise to sunset.
---
Go on a shopping spree at "Armazéns do Chiado"
Spend an afternoon shopping in this historic building that was totally destroyed after burning down in 1988. Today it has been converted into a modern shopping mall.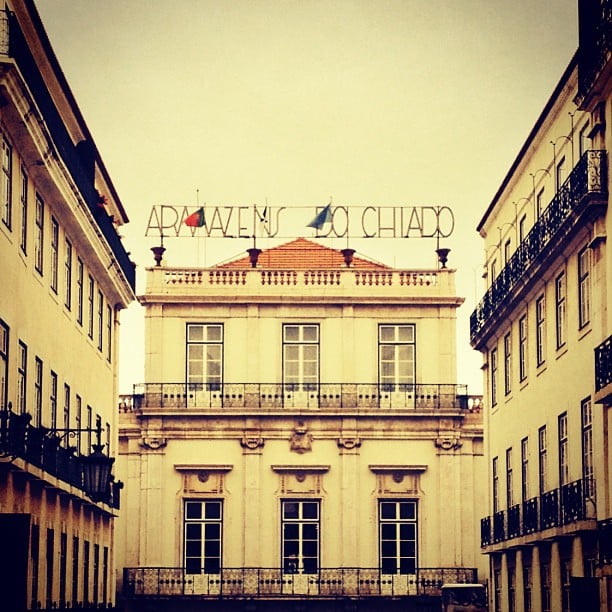 Tip: If you pass by the "Armazéns do Chiado" at night during Christmas, there is a totally different feeling…
---
Enjoy a coffee at the historic cafe "A Brasileira"
Many moons ago, this establishment was a meeting point for artists, writers and poets like the renowned Fernando Pessoa.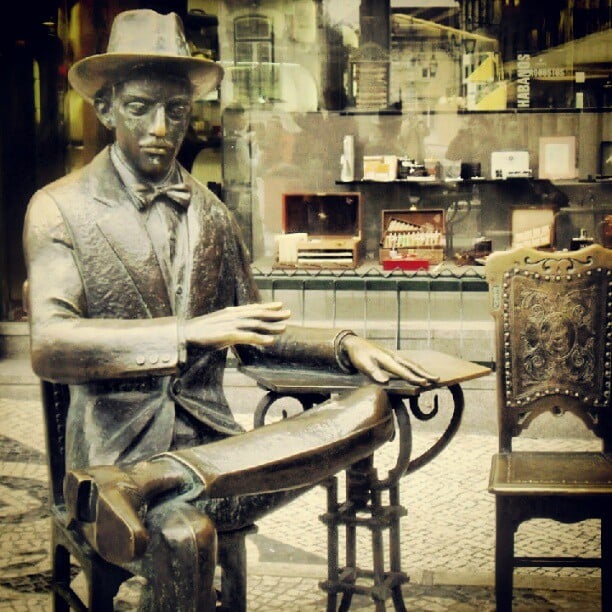 Tip: The inside decor of the "A Brasileira" coffee shop is also worth a visit and a couple of photos.
---
Visit the Amália Rodrigues House Museum
You'll get to learn more about the fado diva Amália Rodrigues and her house, where she lived for over 50 years.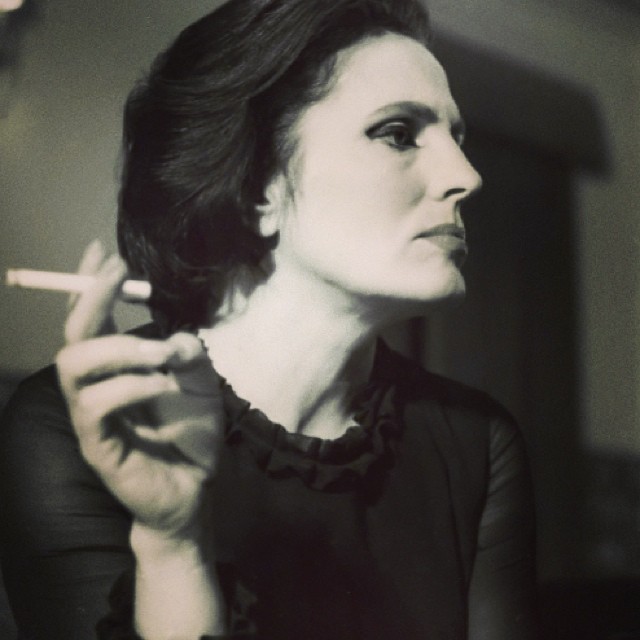 ---
---
Go for a stroll in the Park of Nations…
And find out how the place where the Expo 98 took place has been transformed and gained a new life in recent years!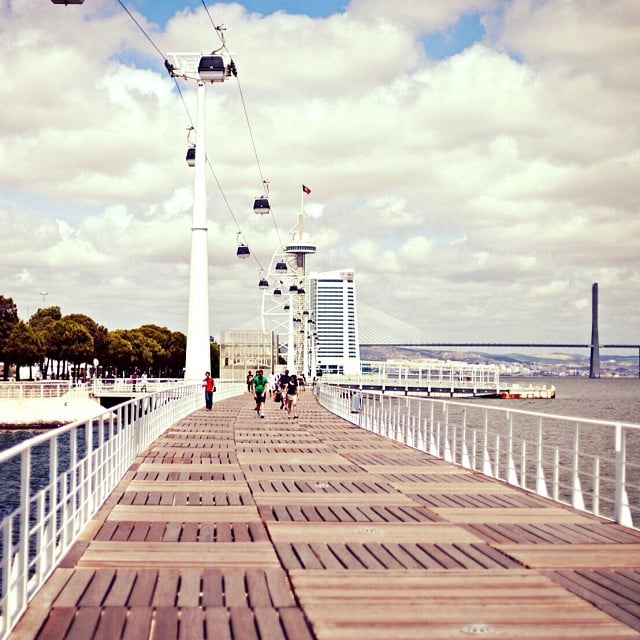 ---
Dive into the Lisbon Oceanarium
And while you're at the Park of Nations, don't miss the Lisbon Oceanarium – it's the second largest of its kind in the world!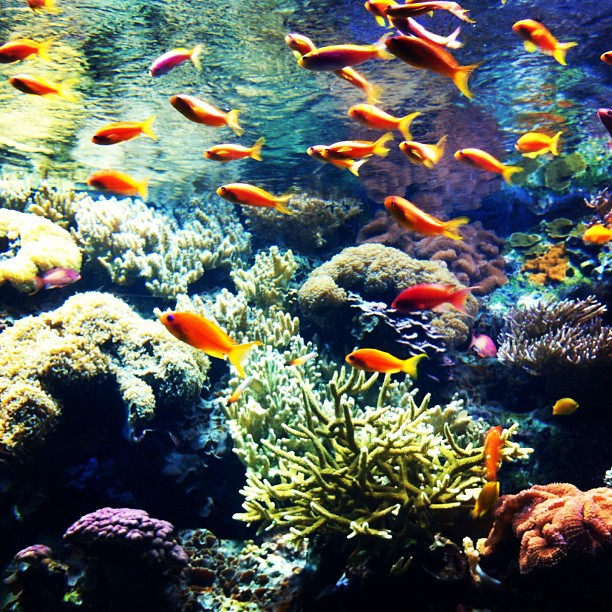 ---
Attend a live fado performance at the Moorish quarter
To understand the essence of the country, it is important that you go to the Moorish quarter to see a fado show.
---
Visit the National Pantheon
It's an impressive building and some of the most important Portuguese personalities are buried here.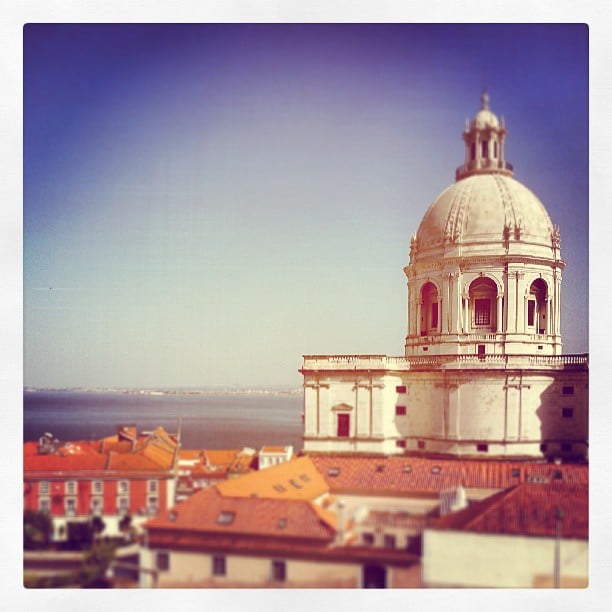 ---
Watch a football game at "Estádio da Luz"
The "Stadium of Light" is also referred to as the "Cathedral" by Benfica fans.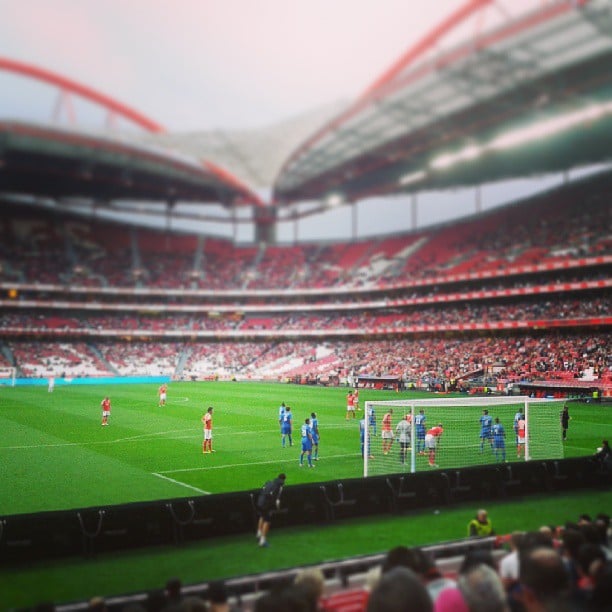 ---
Visit the Belém Tower
And travel back in time to the Age of Discovery! It's one of the seven wonders of Portugal.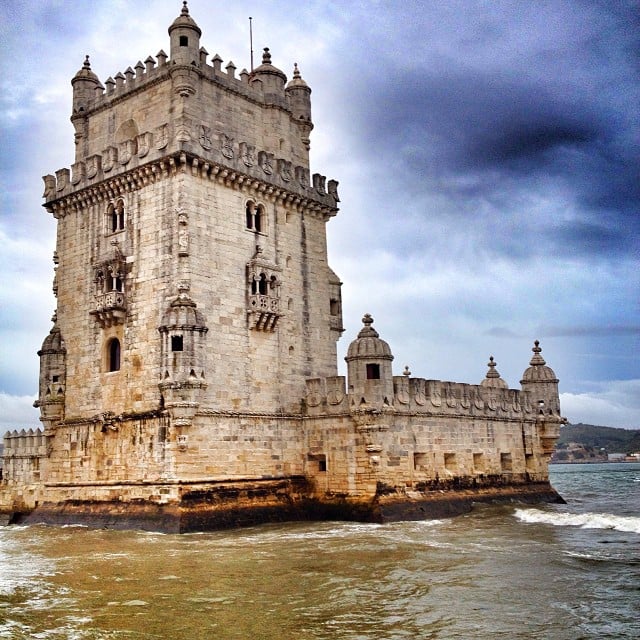 ---
Stop to admire the Hieronymites Monastery
It's a symbol of wealth and power during the Age of Discovery.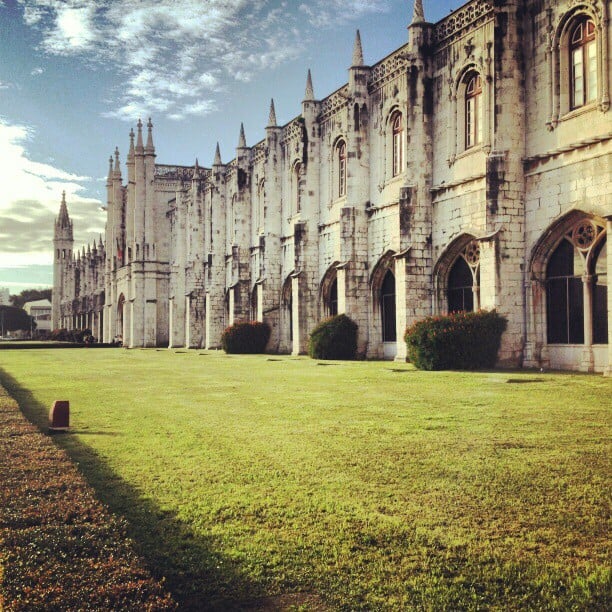 ---
Enter the Berardo Collection Museum
It's located in the Cultural Centre of Belém and here you'll be able to see the best of contemporary and modern art.
---
Also visit National Tile Museum
You'll get to know the Portuguese tile art which is truly remarkable and full of history.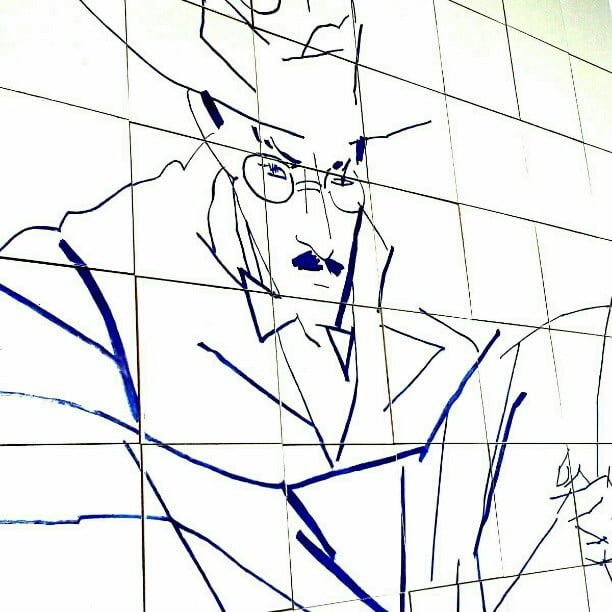 ---
---
At night, explore Bairro Alto
It's a district known for its bars and spectacular nightlife atmosphere. Go bar hopping, explore the streets while drinking a beer, make new friends, and the most complicated part is always deciding in which bar to go to…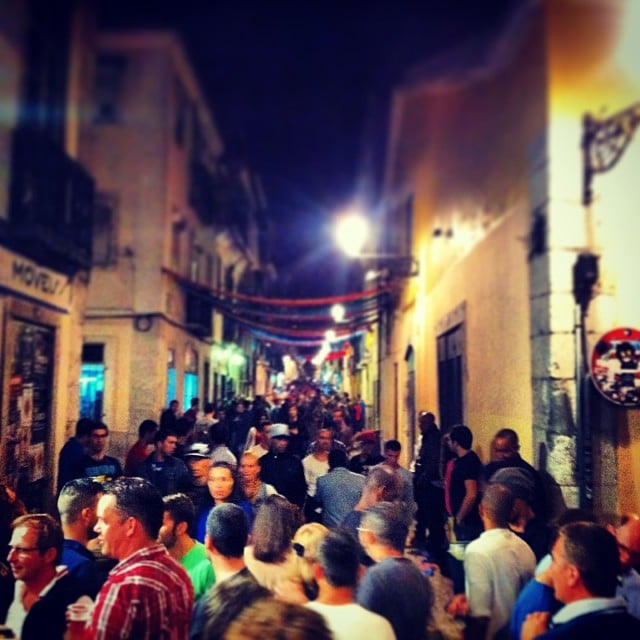 ---
Check out Galeria Zé dos Bois
While in Bairro Alto, we suggest you to visit this cultural association with a rich and varied agenda: music performances, exhibitions, performing arts.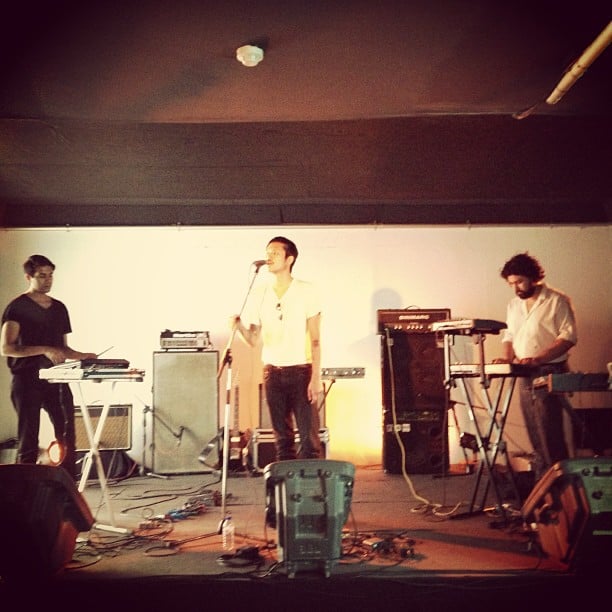 ---
Leave the city and spend a day at the beach.
Cascais is only half an hour away and there are plenty of things to do and see! We suggest eating any kind of fish at Cascais and walk along the beach!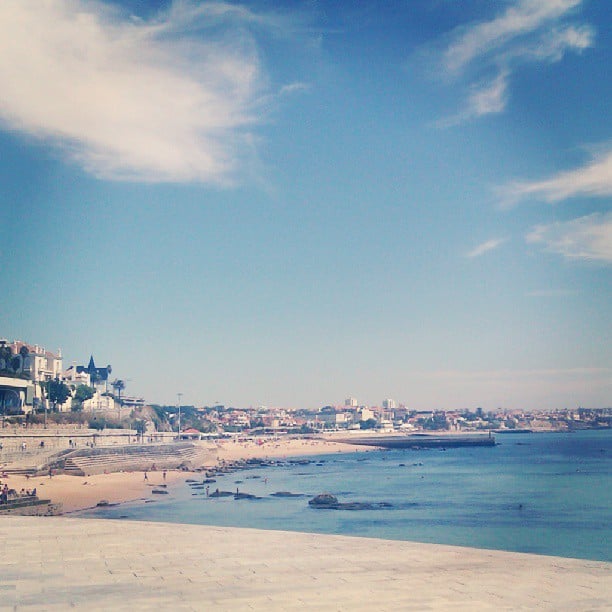 ---
Make sure you also visit the beautiful town of Sintra
It's an UNESCO World Heritage site and home to many Portuguese intellectuals…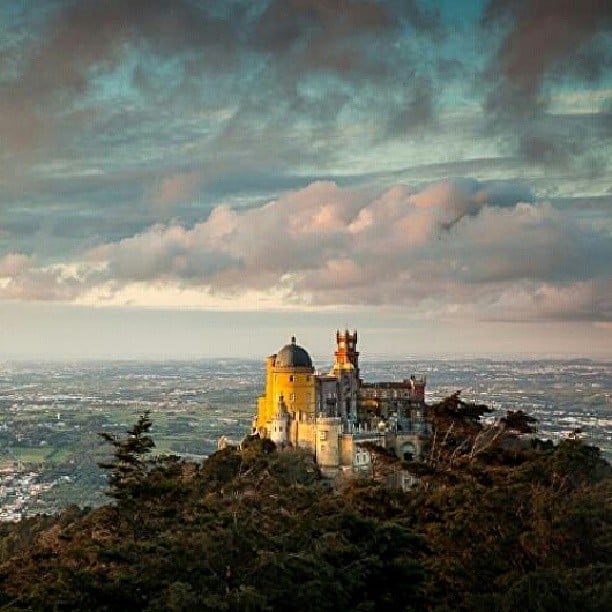 ---
Attend the biggest party in town: Feast of St. Anthony
One of the best times to visit Lisbon is in the month of June, when the entire city goes sardine crazy as they celebrate the feast of St. Anthony…definitely a must-see!