We've all experienced at one moment or another that horrible feeling of boredom and exhaustion that comes from spending too many hours stuck in an airport.Time goes by slower than usual, and no book, magazine or video game can keep you distracted long enough to forget your discomfort. Sleeping would be an option if not for all the noise and commotion buzzing around…what a nuisance!
It seems the Abu Dhabi international Airport has found a way around this by installing "beds" throughout the terminals where passengers can sleep for only € 9 per hour.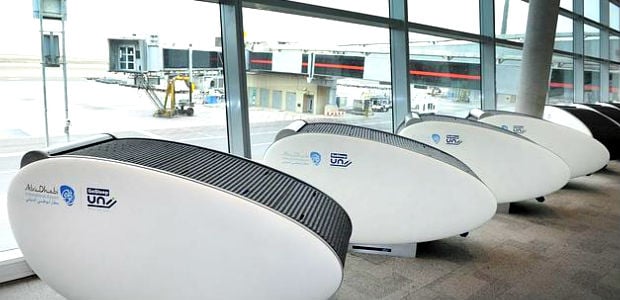 These capsule-like single beds called "Gosleep" are essentially chairs that turn into beds. For those who wish to have more privacy, the beds come with a sliding cover that can be fully or partially closed.
10 beds have already been installed in Terminal 3 and in the "Al Dhabi Lounge"  in Terminal 1. The airport administration plans to install 35 more beds by the end of this year.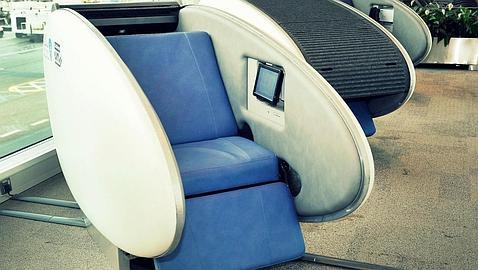 The intent in the future is to also equip these "Gosleep" capsules with internet access, a luggage storage compartment and charging stations for phones, computers and other electronic devices.
To end this post, we would like to add that SkyTrax has named the Abu Dhabi International Airport the fourth best airport in the world for 2012…well deserved indeed!
For more information, we recommend you read our ranking of the Best Airports in the World.