Already participating in #EverydayAmerica? What about the destination? Which of the six cities have you chosen? With fantastic places like New York, Havana, São Paulo, Cancun, Buenos Aires and Montevideo, we know making this choice can't be easy. Or can it?
If you're still feeling undecided, maybe all you need is a bit more information. Here is why we love the six destinations featured in our #EverydayAmerica competition :
New York, USA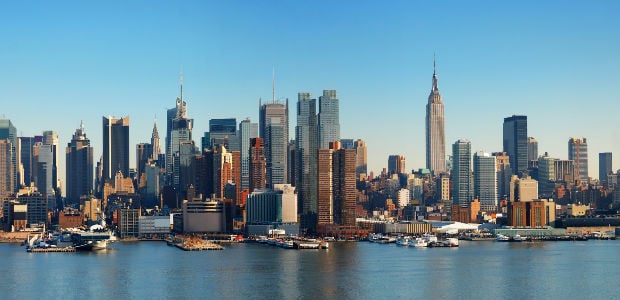 If there is one place that truly symbolizes the "American Dream", it's got to be New York! With characteristic attractions such as Brooklyn Bridge, the Empire State Building and the 5th Avenue, it's no wonder most travelers wish to visit this grand metropolis. But just as it is irresistible to some, others don't really appreciate the hectic lifestyle, noise, agitation…it is after all the city that never sleeps! As the locals say: you either hate it or you love it!
Fun fact: Back in the 17th century, when New York was still called New Amsterdam, Wall Street didn't exist. In its place there was a wall marking the northern boundary of the settlement. That's where the famous street actually gets its name from.
Havana, Cuba
Havana, the spectacular Cuban capital, is the economic and cultural centre of the country. Due to its colonial past, the varied architectural styles that make up the city give it a colourful and multi-ethnic feel. The district of "La Habana Vieja", now a UNESCO World Heritage site, is an incredible place with over 900 monuments.
The Cuban culture itself exudes passion for art, theatre and dance. As you walk the streets of Havana, let yourself be swayed by the tunes played by street performers. When you've had enough of the city and wish to get away for a couple of hours, head over to the beach. Relax, explore and enjoy Havana's breathtaking natural landscapes, fine white-sand beaches, and incredible coral reefs.
Fun fact: Havana was the first city in the world to have a direct dialing telephone system. It was introduced for the first time in 1906.
São Paulo, Brazil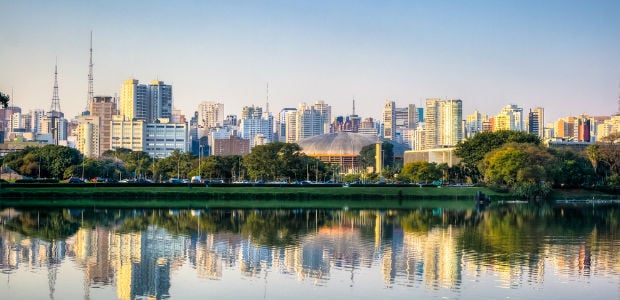 São Paulo is an amazing city. Considered to be the financial, cultural and gastronomic capital of Latin America, it is home to over 10 million people from 70 different nationalities.
Without doubt, São Paulo strives to be a city of the future, where entrepreneurship, innovation and creativity are always encouraged.  If you end up visiting this spectacular destination, take your time wondering the streets and don't be afraid to step foot in a samba school!
Fun fact : About half of the 12 000 existing restaurants in São Paulo are Pizzerias . These establishments produce about 1 million pizzas on a daily basis and about 720 per minute! Sushi is the second most popular food.
Cancun, Mexico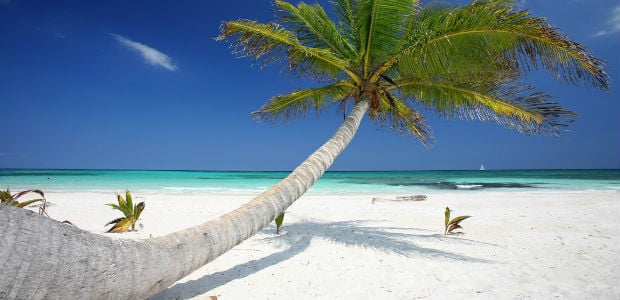 With its crystal clear waters, white-sand beaches and tropical climate, Cancun rightfully earned its name as the "Mexican Caribbean". While the coastal city has a reputation for being the ideal "Spring Break" destination, Cancun has a lot more to offer to its visitors.
Spend the mornings at the beach sunbathing or diving, and the afternoons visiting archaeological sites and ancient ruins. You will be positively surprised by this city's friendly locals, rich culture and captivating history. And of course, you must try some of their mouthwatering local specialties  It would be a sin to leave Cancun without savoring the Yucatan cuisine – dishes like Cochinita Pibil (marinated pork wrapped in banana leaves) and Pescado Tikin Xic (baked fish) are pretty hard to resist!
Fun fact: Cancun is a Mayan word meaning "nest of snakes" (but don't let this stop you from wanting to visit the place!).
Buenos Aires, Argentina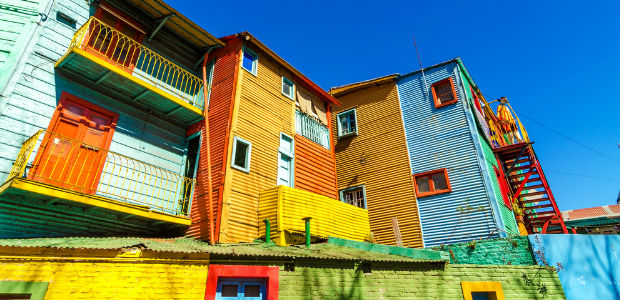 Buenos Aires, the capital of Argentina, is truly a place of surprises. Its history, music and vibrant nightlife make it an unparalleled, dynamic and picturesque city. Its fascinating architecture is strangely characteristic of European cities, and at times, when you walk the streets of Buenos Aires, you sometimes forget you find yourself in South America.
One thing is for sure, there's always something happening in Buenos Aires. The extensive number of museums, exhibitions centers, galleries, cinemas and theaters bolster the local cultural scene, allowing the city to attract some of the most relevant national and international shows – you will not have time to get bored!
Fun fact: Did you know that metro Line A was the first to be established in Latin America? It was inaugurated in 1913 and covers more than 10km from Plaza de Mayo to the station of Carabobo.
Montevideo, Uruguay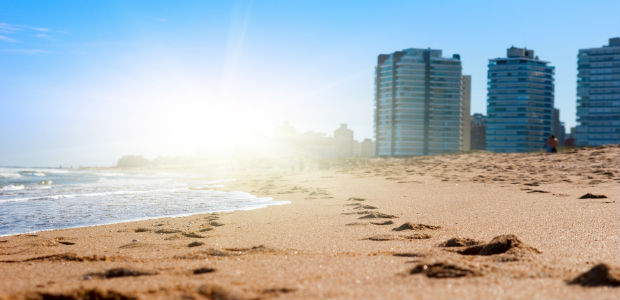 Montevideo, the capital of the Oriental Republic of Uruguay, is without doubt a lovely city. While its beautiful streets and squares, colourful houses and tall trees are typical of North American cities, its art galleries and small markets have a European feel about them.
Known for its beaches and excellent meat, Montevideo is one of the places in South America where locals enjoy a higher quality of life.
Fun fact: Montevideo was meant to have 12 metro lines (even a public website was launched promoting the initiative) but in the end the project was abandoned.
Have you made a decision yet? Which city will it be?