We love sharing in eDreams the experiences of the travellers who book with us to travel around the world. Today we'd like to introduce to you Helena, the 21st-century traveller.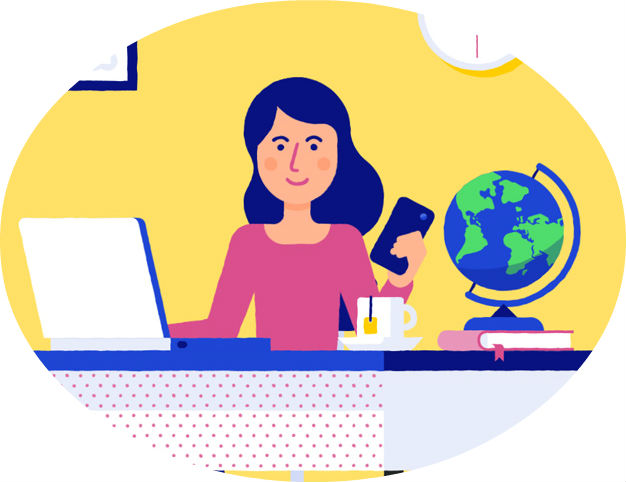 Hi, Helena. Tell us a bit about yourself: Your age, background, interests, etc.
Hi! I'm Helena, I live in Barcelona and I'm 33 years old. I work in e-Commerce and I'm passionate about travelling. I also like watching movies, TV shows (I'm addicted to Game of Thrones and True Detective) and I love going out with my friends.
Where do you find your travel inspiration?
I usually read travel tips from expert travellers. I like to follow trends and I listen to my family and friends' recommendations (they love to travel too!). I also read magazines like National Geographic… their pictures are amazing! And last but not least, I follow several travel bloggers and vloggers like Johnny Ward, Adventurous Kate, The Travel Hack, Vagabrothers and Fun For Louis. I highly recommend them if you're looking for some inspiration!
What do you usually bring with you when you travel?
I usually pack light, though I have to confess that the whole process of packing gives me a headache. Not so much because of all the clothes I want to bring, but mostly because of all the travel accessories like my tablet, at least 2 cameras, and their chargers! I'm a bit of a nerd. But don't get me wrong, I also bring normal things like swimsuits, sunblock and shoes.
What's the best travel experience that you've ever had? Why?
I have good memories of all my trips, but if I had to talk about the best experience ever, I'd have to say my trip to Hawaii. It's one of those places that you've always dreamed about. I was lucky enough to find a great deal to Hawaii last year and I booked it right away! And I'm so glad I didn't think twice about it because Hawaii is simply amazing and so worth the trip! Hiking the crater of a volcano, diving in the Pacific ocean, swimming with manta rays and learning how to surf are experiences that I will never forget. And if you add into the mix, its relaxing atmosphere and friendly people.. you have the perfect trip! If you're thinking of going on holiday soon, I recommend flying to Hawaii! You won't regret it.
And the worst travel experience?
I'm lucky to say that I've never really had any bad experiences while travelling, but I do remember a bad experience I had on my first trip to Asia. On the plane back home from Bali I had to sit in the middle seat. Most people dread to sit in the middle, especially if it's a 12 hour trip (like in my case)! The worse thing was that I had a woman with a baby that cried through the whole trip. I felt bad for them but it was awful…
What destinations are in your travel bucket list?
I have a really long list! But okay, let me see what I can do… The next place on my list is one of the Canary Islands. I'd also like to go to the Philippines, Thailand and Greece… I can go on and on but these are my top priorities right now!
How would you describe your travel style?
I'm a very curious person, I love learning about new cultures, mingling with the locals and savouring the flavours of local cuisines. My holidays are usually a mix of relaxing and outdoor activities like trekking, scuba diving or surfing. I can easily go to a spa in the morning and on a volcano tour in the afternoon!
Would you mind sharing some tips with our readers? You know, to inspire their next trip!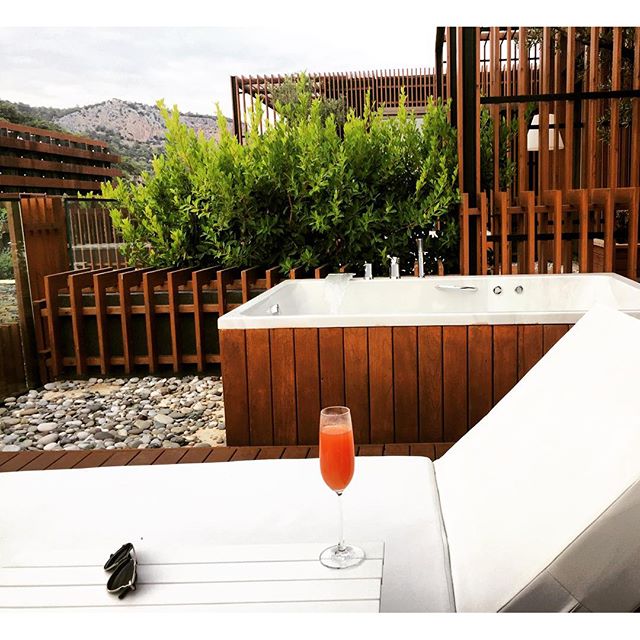 Would you mind sharing some tips with our readers? You know, to inspire their next trips!
Keep in mind the dates you want to travel. I always try to travel on low season because it's the best way to find the best prices on flights and hotels. It's important to book in advance, do not book last minute! To be honest, I spend a lot of time comparing prices and offers. I recommend using eDreams for it! 
Thank you very much for your travel tips, Helena. Good luck in your future travels!
You'll find Helena in our Instagram account and Youtube channel. 
If you want to learn more about Helena and enter our Sweepstakes to win 100€ and 500€ vouchers… just head over to our Youtube channel!