Today we embark on a cultural journey around the best museums in the world. Even if you're not a total museum buff, you'd be mad not to enjoy masterpieces like Leonardo da Vinci's "Mona Lisa", or the famous works of Pablo Picasso and Francis Bacon. And on that note, here are 8 must-see museums worth visiting at least once in a lifetime.
The Louvre – Paris, France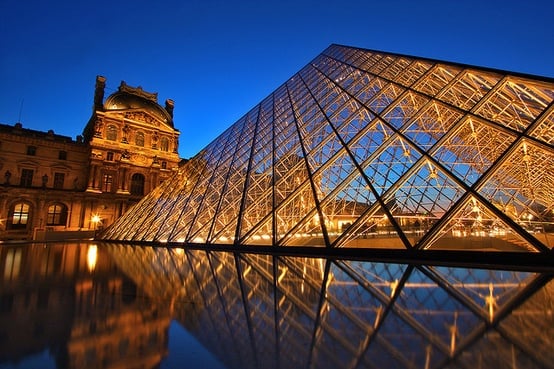 Located in central Paris between the Seine and the Rue de Rivoli, the Louvre (Musée du Louvre) is one of the largest and most famous museums in the world. Here you can admire celebrated masterpieces like the Mona Lisa, the Winged Victory of Samothrace or Venus de Milo, as well as numerous other eminent works of art by great European artists such as Titian, Rembrandt, Michelangelo, Goya and Rubens. The Louvre holds over 380,000 objects, which are divided into eight departments; 35,000 of these pieces are kept on permanent display.
The Louvre has the second largest collection of paintings in the world; the Hermitage Museum holds the first place, with nearly 12,000 pieces.
Find cheap flights to Paris and visit the Louvre.
The Uffizi Gallery – Florence, Italy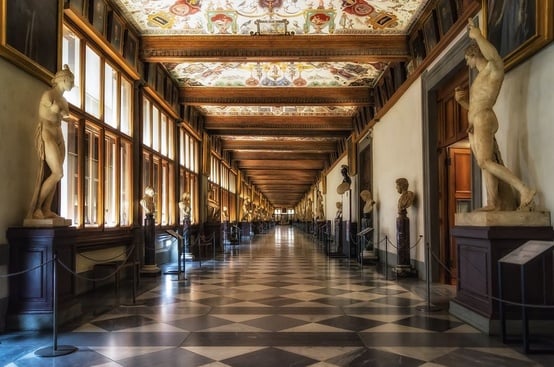 The Uffizi Gallery is a museum made up of roughly fifty rooms filled with spectacular pieces by great Renaissance artists like Leonardo da Vinci and Raphael, classical art from ancient Rome, and a large collection of paintings by Botticelli, including his incomparable "Primavera" and "Birth of Venus". The gallery also houses works by other world renowned artists such as Michelangelo, Titian, Rubens and Dürer. The Uffizi Gallery is one of the biggest tourist attractions in Florence and one of the most important museums in the world.
Tate Modern – London, UK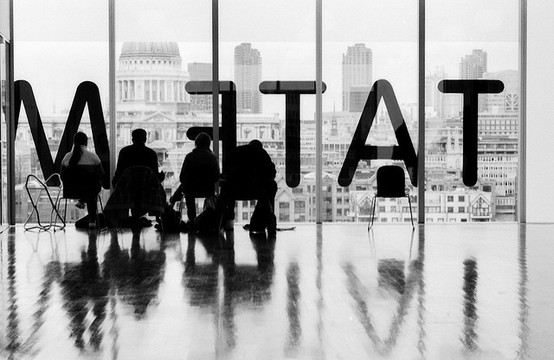 Tate Modern has an extensive collection of artworks, including pieces by Pablo Picasso, Matisse, Braque, Natalya Goncharova, de Chirico, Francis Bacon, Alexander Calder, Chagall and many other artists of the twentieth century. Since its opening on 12 May, 2000, the museum regularly hosts important temporary exhibitions of modern and contemporary art. And the best thing, entry to all exhibitions and collections is free!
Find cheap flights to London and visit the Tate Modern.
The Guggenheim Museum – Bilbao, Spain
Designed by Canadian architect Frank Gehry, the Guggenheim Museum was built as part of an initiative to revitalize the city of Bilbao; today, this is one of the most visited attractions in Spain. There is only one permanent exhibition, namely "The Matter of Time", a series of steel sculptures designed by Richard Serra. The rest of the art displayed here changes frequently, which means that new and returning visitors have a lot to look forward to!
Museum of Modern Art (MoMA), New York, USA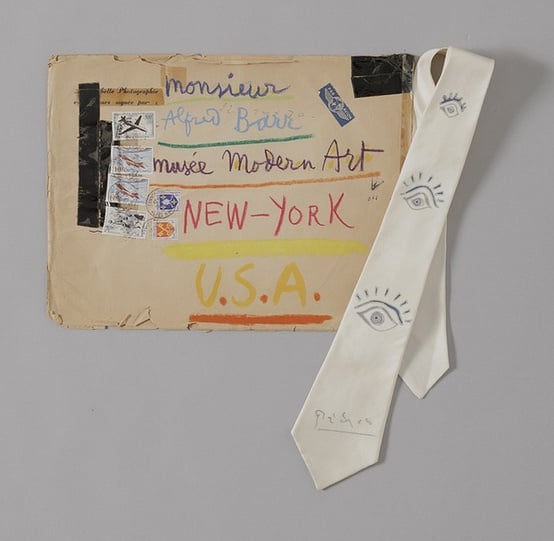 The Museum of Modern Art (MoMA) was founded in 1929 as an educational institution and is currently one of the most celebrated and important galleries of modern art in the world. When it first opened, MoMA had eight paintings and a drawing. Today the building conserves more than 150,000 paintings, sculptures, drawings, architectural models, photographs and design pieces. In addition, the museum also has a library with over 305,000 art books and files detailing the lives and works of more than 70,000 artists.
National Gallery of Modern and Contemporary Art – Rome, Italy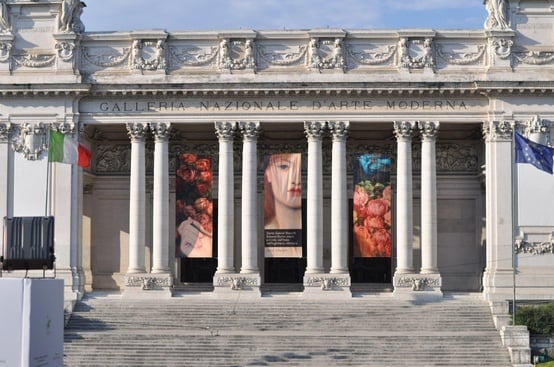 Although this gallery was initially dedicated to 19th century Italian art, since 1970 the space has also been used to exhibit international art, like the works of Picasso, Mondrian and Modigliani among others. The gallery's collection includes masterpieces by Giacomo Balla, Giorgio de Chirico, Alexander Calder, Paul Cézanne, Marcel Duchamp, Alberto Giacometti, Georges Braque, Edgar Degas, Wassily Kandinsky, Piet Mondrian, Claude Monet, Jackson Pollock, Auguste Rodin, Vincent van Gogh,Yves Klein, any many more.
Find cheap flights to Rome and visit the National Gallery of Modern and Contemporary Art.
The Prado Museum – Madrid, Spain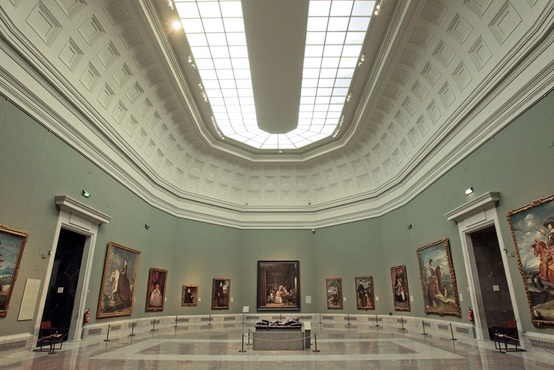 The Prado Museum is without a doubt the most important museum in Spain. Currently, the gallery's collection includes more than 7000 paintings, 1000 sculptures, over 13,000 prints and designs, as well as a wide range of decorative objects and historical documents. Some masterpieces that stand out: Bosch's "Garden of Earthly Delights", "The Three Graces" by Rubens, Velasquez's "Las Meninas" and "The Shootings" by Goya.
The State Hermitage Museum – St. Petersburg, Russia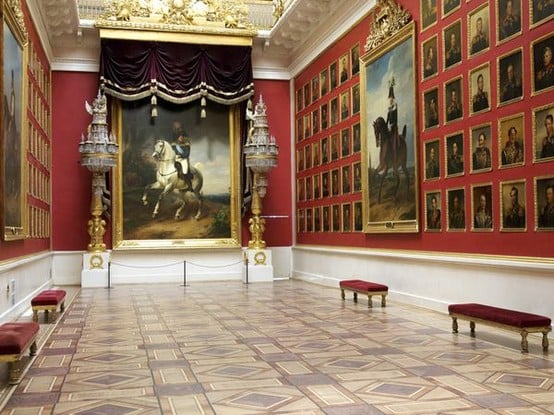 This is one of the largest art museums in the world and its vast collection includes masterpieces of virtually all ages and styles. The museum currently has a collection of more than 3 million pieces; on display you can find many renowned and fabulous pieces such as Leonardo`s "Madonna Litta" or Giorgione's "Judith", along with copies of all great European paintings. The gallery also has a rich collection of drawings and prints, containing works by Titian, Veronese, Rubens, Van Dyck, Rembrandt and Dürer, as well as Degas, Manet and Picasso.