The tiny scilla, sapphire blue,
Is gently seeping in, to strew
The earth with heaven; and sudden rills
Of sunlit yellow, sweeping through,
Spread into lakes of daffodils.
The hyacinths, with fragrant heads,
Have overflowed their sandy beds,
And fill the earth with faint perfume,
The breath that Spring around her sheds.
And now the tulips break in bloom!
– Henry Van Dyke in Holland
Winter is finally winding down, and in its dormant state, the sweet smell of flowers, gorgeous blooms and green abound. The much anticipated spring time is almost here and it is definitely one of the most beautiful seasons of the year. Spring is a time of renewal, where Mother Nature shows her true beauty, adorning the Earth with thousands of fragrant, delicate flowers of every shape, size, and colour imaginable.
If spring is your favourite season of the year, plan a quick getaway to explore some of the world's most beautiful displays and flower shows. These traditional shows and festivals, where flowers are displayed in all their glory, will inspire you. From England to Italy through France, here are our top 5 best flower shows in Europe!
Keukenhof Gardens, near Amsterdam, Netherlands
Dates: 20 March to 17 May, 2015
Location: Lisse, near Amsterdam
Without a doubt the most beautiful gardens in the flower world, Keukenhof Gardens boasts 32 acres of colorful flowers arranged harmoniously, more than 30 flower shows, 100 works of art, and 7 themed gardens. It's perfect for both young and old crowds.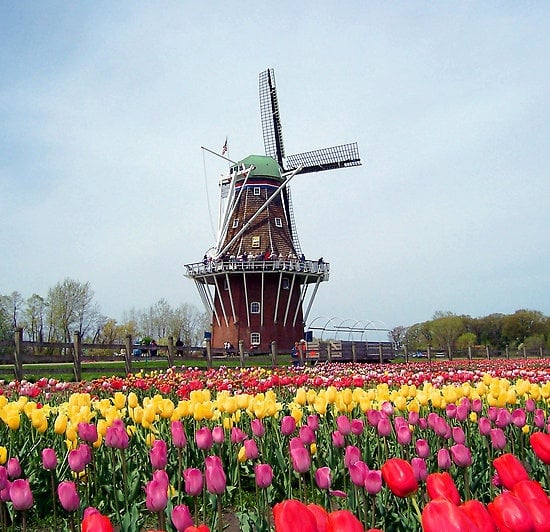 Chelsea Flower Show, London, England
Dates: 19 to 23 May, 2015
Location: Royal Hospital Chelsea, London
Considered one of the most beautiful garden festivals in Europe, the Chelsea Flower Show is full of magnificent works of arts and architecture made from all types of plants and flowers.
This highly prestigious event will feature more than 35 themed gardens and more than 500 exhibitors.
Festa da Flor (Flower Festival), Madeira, Portugal
Dates: 16 to 22 April, 2015
Location: Funchal city center
Much more than an exhibition, the Madeira Flower Festival is an ode to spring! Parades, music, activities, floral sculptures, acrobats, and food are just some of the ways the Festa da Flor is celebrated throughout the streets of Madeira's largest city, Funchal.
This festival is a great way to discover the Portuguese culture with all of your senses!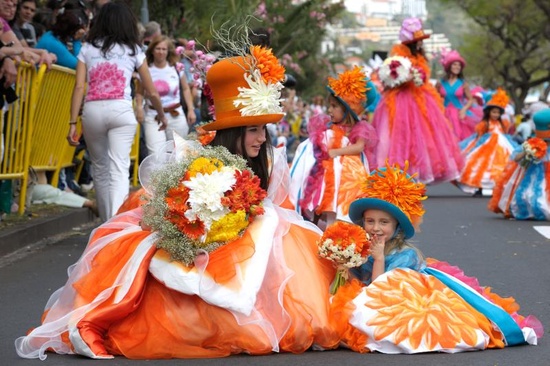 Flower Carpet, Brussels, Belgium
Dates: Every two years in August. Next exhibition: 2016
Location: Grand Place, Brussels
Every two years, the floor of the famous Grand Place (Brussels' central square) is covered with a carpet of begonias measuring 77 x 24 meters. A true work of art where each flower is hand-laid and then installed manually by 120 volunteers.
It takes about 1 million begonias to cover the floor for the long weekend show.
Temps de Flors (Flower Season), Girona, Spain
Dates: 9 to 17 May, 2015
Location: Barri Vell neighborhood, Girona, Spain
In this floral event, the city of Girona decorates its streets and monuments with displays of the most beautiful flowers and plants. You can also attend traditional acts of folk dance and musical concerts all surrounded by the aromas and colors of flowers.