Finishing the university, going to a stag party or celebrating a birthday can be considered some of the most important moments in our life, as they mark the end of a stage and the beginning of a new era.
And how can you say goodbye to the group of people who accompanied you? Traveling with friends is one of the best ways to celebrate these moments.
Traveling in a group allows us to share experiences and strengthen the friendship, and have moments of fun and adventure that will always remain in our memories.
But traveling with a group of friends is not always easy…
We suggest watching the video "Tips to travel with friends" to know more details about this important topic!
[embedyt] https://www.youtube.com/watch?v=I8X-YiMFsLU[/embedyt]
In this trip you'll get to really know your friends because you'll be sharing almost every moment of any given day. You'll have to perform the following actions (and many others) to have a pleasant trip:
Know your role in the group.
Make sure you're on the same page.
Ignore the bad habits.
Avoid heated topics.
One thing is for sure: if your friendship survives intact after the trip… It's the real thing!
In order to help you decide which is the best country for your adventure, we've selected the best European and International destinations to travel with friends and have an epic experience!
---
European destinations to travel with friends
1. Ibiza, Spain
This island is a classic destination to travel with a group thanks to the 210 kilometers of coast and beaches, and also the endless nights in bars and clubs.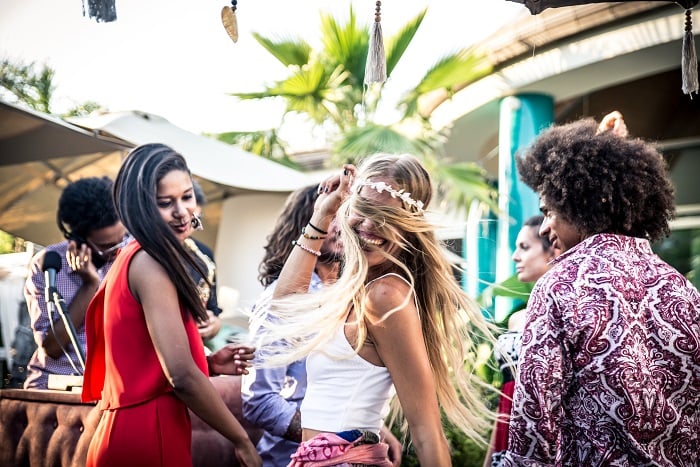 Ibiza offers hidden coves with beach bars that allow you to see the perfect sunset with a mojito in hand. And after all the partying you can save a day for water sports such as kayaking or snorkeling.
In resume, Ibiza sells itself.

---
2. Palma de Mallorca, Spain
Just like Ibiza, this Balearic island offers an infinite number of excellent beaches to its visitors.
On top of the usual water sports you can also go on an excursion or just relax on the crystalline beaches of Palma de Mallorca, which is the perfect situation to split the group of travelers if necessary!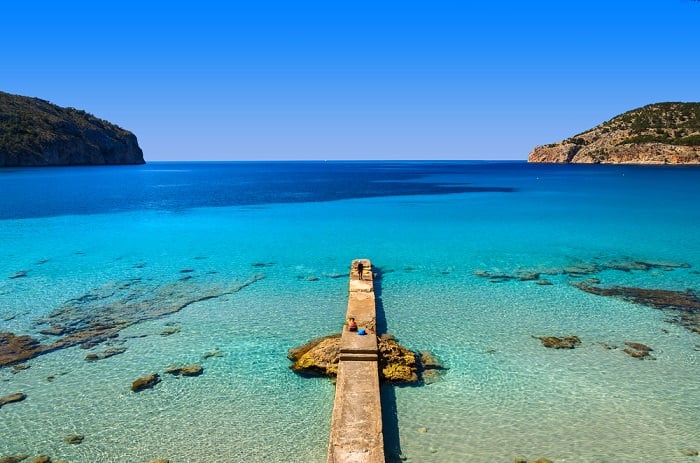 During the summer there are many popular festivals with their own activities and festivities. Can you imagine a better scenario to spend a night with your friends?

---
3. Amsterdam, Netherlands
Amsterdam is another perfect city to travel with friends. Not only because of the coffee shops, bars and discos, but also because it's an excellent cultural and gastronomic destination.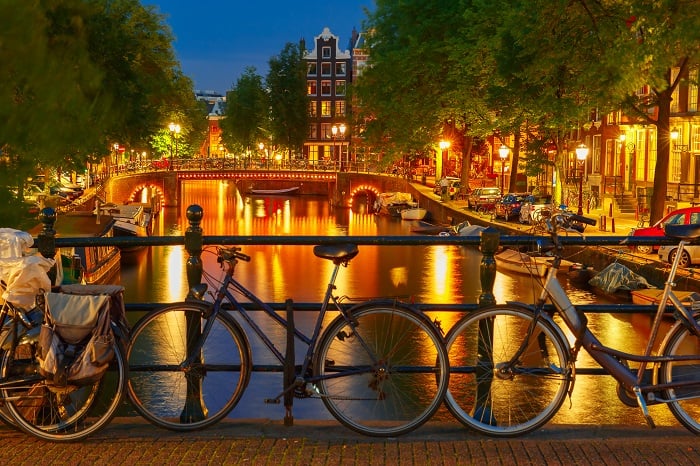 There are plenty of things to do: go for a bicycle ride and try not to disturb the locals nor make any traffic infractions, go for a boat (or kayak) ride in the city canals and taste some of the best beers in the world in the famous pubs are just some of the options.

---
International destinations to travel in a group with friends
1. Playa del Carmen, Mexico
Another classic destination to celebrate finishing the university with all your classmates…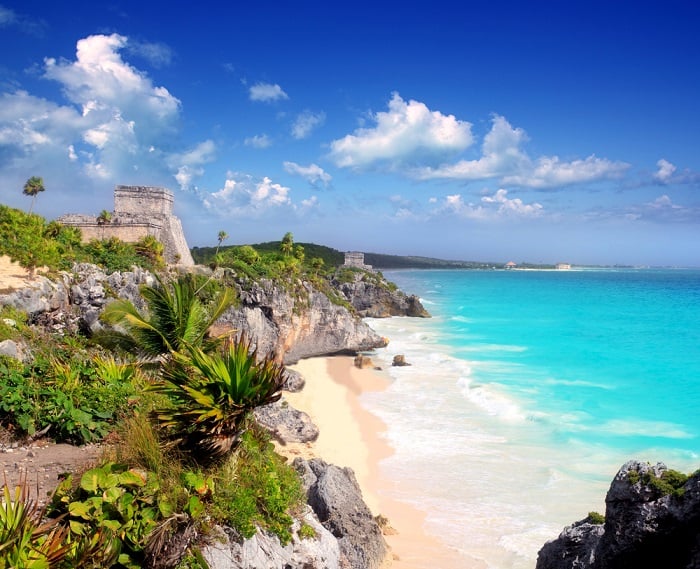 In Mexico, you can find outstanding resorts that offer plenty of activities, the Mayan ruins that are well worth a visit, the natural parks and stunning beaches are some of the details that make Playa del Carmen part of this travel with friends list.
---
2. Marrakech, Morocco
An exotic and accessible city…

If you're thinking about travelling with friends, Marrakech can't be excluded from the list of options. In this city you'll find activities for every taste: visit the local markets and try to bargain the price, travel to the beautiful Ouzoud Falls, or spent a night in the Sahara desert watching the stars and the clear sky.
---
3. Route 66, U.S.A.
Who never thought of going on a road trip with friends on Route 66?
It's a bit more expensive than the previous option, but it's a trip that should be done once in a lifetime.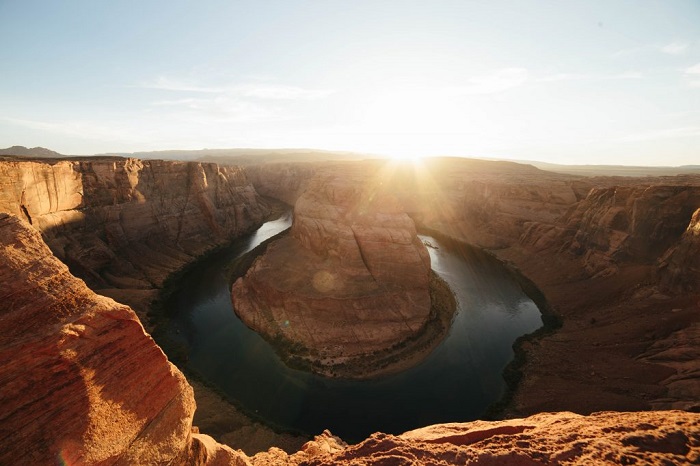 If we widen the original route (Route 66), it's possible to go from Chicago to Las Vegas, which allows you to see the great variety of contrasts in this country, and cities like Los Angeles or Kansas, and natural parks like Yosemite or the Grand Canyon. Where does the trip end? In the popular casinos of Las Vegas.
---