Spring is here and with it come the festivities!
Here are some traditions celebrated by communities in different corners of the world. Wherever you head off to this season, you´ll be in for a treat!
---
The Festival of Colors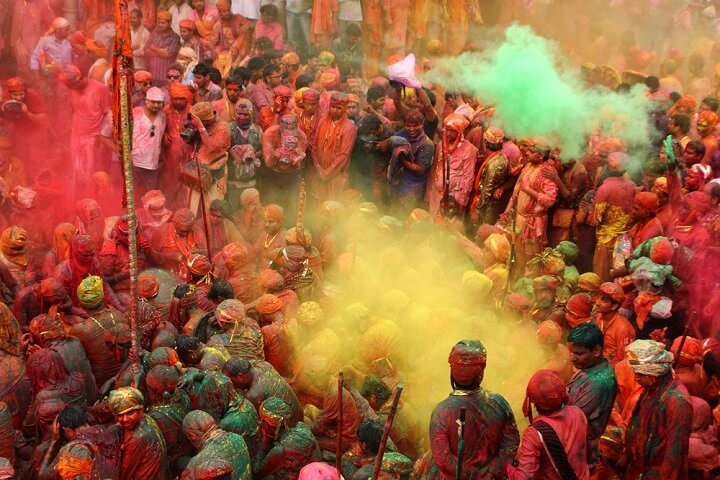 Every year, Hindus celebrate Holi,  the spiritual festival of colors. In preparation for this day, bonfires are lit the night before and on the day itself people celebrate by dancing and throwing colors at each other.
This festivity represents the triumph of good over evil, as well as the end of winter and the begin of the harvest season.
On 2018 the official date of the Holi festival was celebrated on the 2nd of March, and on 2019 it will be celebrated on the 21st of March.
---
Easter
A religious festivity marking the end of Lent, Easter traditionally celebrates the resurrection of Jesus, three days after his crucifixion. Many people also like to celebrate this festivity with an egg hunt or by decorating Easter eggs!
In Germany for instance, decorating eggs and hanging them from trees is a very popular tradition that both young and old enjoy. And of course, let´s not forget the Easter Bunny!
---
Persian New Year
In Iran, the begin of spring represents the start of the new year. Nowruz, meaning "New Day", is a celebration that can last up to 13 days! Iranians mainly spend these days visiting their families and friends, and exchanging gifts. On Wednesday Suri, the festival of fire, bonfires are lit and a table is set, also known as Haft Sin, with specific symbolic items, mainly culinary treats.
These items are not randomly selected, each one of them has its purpose and meaning: apple for beauty and health, wheat for prosperity, vinegar for wisdom and patience, and so on. Just before moving on to the new year, families get together around the Haft Sin to pray, sing and share stories.
---
---
Purim – Jewish Festivities
In March, Jewish communities throughout the world celebrate Purim, a festival commemorating the salvation of the ancient Persian Empire. This is a time to be charitable and offer gifts; its a time to eat, drink and rejoice. Dressing up, wearing masks and organizing public celebrations are also part of Purim.
Be it in Jerusalem, Warsaw, or in the midst of any other Jewish community throughout the globe, celebration is in order!
What other amazing spring traditions or festivities have you heard of?
---